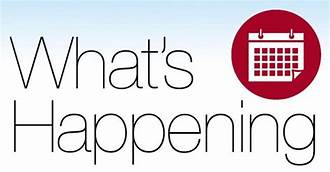 Today is…………………………
Hug an Australian Day
Date When Celebrated:  Always April 26th
It's Hug an Australian Day. Go ahead and give a big bear hug to any and all Australians today. Show an Australian how much you (errr…we) love them.
This is a great opportunity for you to do your part in improving international relations. And hugs benefit the receiver as well as the giver.
Go ahead. Give an Australian a hug today. It will do you both good!
---
Origin of "Hug an Australian Day":
Hug an Australian Day is a copyrighted holiday. It was created and is provided, courtesy of the great folks at  Wellcat.com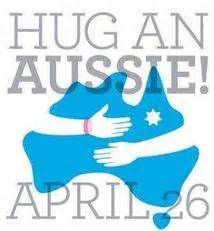 National Pretzel Day
Date When Celebrated: Always April 26
National Pretzel Day celebrates pretzels of all shapes and sizes.
How do you like your pretzel? Thick or thin? Straight or twisted? Crisp and crunchy, or soft? Salted, unsalted, mustard flavored, perhaps? There's no shortage of types of pretzels. If you are having trouble deciding which ones, we suggest you mix a bunch of different types of pretzels in a big bowl, and grab a handful, or two, or three, or…..
Did you know? Pretzels are believed to be the world's oldest snack. Pretzels date back to 610AD in Southern France. Monks baked thin strips of dough into the shape of a child's arms folded in prayer. Add a little salt, and Voila! …the pretzel industry was born.
Do you know how to celebrate National Pretzel Day? We thought so!
---
Origin of "National Pretzel Day":
Our research did not find the creator or the origin of this day.
This is referred to as a "National" day. However, we did not find any congressional records or presidential proclamations for this day.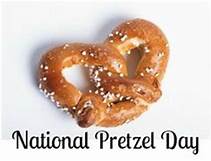 Take Your Daughter to Work Day (Now known as – Take Your Children to Work Day)
Date When Celebrated: Always Fourth Thursday of April
Acting on research that showed adolescent girls received less attention than boys, this day was initiated in 1993 by the Ms. Foundation for Women. The intention was to give girls additional direct attention and an insight into work world opportunities available to them. It was to serve the multiple purposes of increased self-esteem for a young girl,s as well as give them some ideas of the wealth of careers in the world. Thirdly, it allowed them more one-on-one time with mom or dad.
Take your Daughter to Work Day quickly took off and became extremely popular. Girls would go off to work with mom or dad, or even an aunt or uncle. They spend the day seeing just what their sponsor's job involved. It was limited only by the practicality of allowing a youthful, non-employee in a particular job environment. It works well in office environments, but proves impractical in many blue-collar factory jobs, or where safety is an issue. Businesses usually support this day, often holding special programs and demonstrations about the company and the jobs offered.
The popularity of Take Your Daughters to Work Day quickly sparked interest by the boys, who felt left out and were required to go to school for the day, while the girls "got the day off". Over several years, more and more parents and employers made this opportunity available to boys as well as girls. While this takes away from the original intent to give more attention to adolescent girls, it has become a valuable and popular career day opportunity for girls and boys alike.
As this day has evolved, it has taken on a number of names, including:
Take our Daughter to Work Day
Take Your Sons and Daughters to Work Day
Take Your Children to Work Day
Regardless of what you name it, this day is a great teaching opportunity, providing children with an insight into different careers available to them.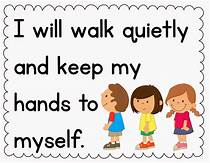 http://arcadiawindber.com/wp-content/uploads/2018/04/Whats-Happening-Clip-Art.jpg
172
330
Windber Arcadia
Windber Arcadia
2018-04-26 17:06:20
2018-04-26 17:06:27
What's Happening Today