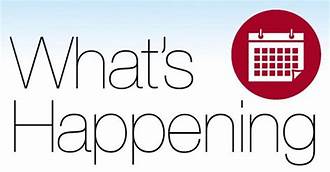 ON THIS DAY IN HISTORY:
Manhattan Island is sold! Indians agree to the deal in exchange for $24 in cloth & buttons (1626)
The phonograph is played for the first time at the Grand Opera House. (1878)
Academy of Motion Pictures is founded. (1934)
Atlanta Penitentiary has a new resident after Al Capone is convict of income tax evasion. (1932)
Soap operas "Another World" and "As the World Turns" premiere. (1964)
TODAY IS:
Renewal Day
Date When Celebrated: Always on May 4
Renewal Day is an absolutely spectacular day. It's a day of new, and old, beginnings.
Things get old and out of sorts. We lose touch with friends, loved ones, and relationships. For whatever reason, we "let "it" go. Well, whatever "it" is, today is the day to renew it, rejuvenate it, and bring the spark back into it.
When we think of "renewal", we often think of relationships. We vow our marriage will never get old. But, it does. We swear we will remain close to our parents and siblings. But over the years, we don't. With a hug and a tear, we tell our college roommate we will call and write. All too quickly, the demands of everyday life keep us from calling or writing.  …get the picture?
Renewal Day is not limited to renewing relationships and social issues. You can also renew:
Your nails
Your hair color and/or style.
Your figure
Your hardwood floors
The shine on your car.
Your driver's license
A favorite magazine subscription
Get the picture? Good. Now, get into Renewal Day!
---
Origin of Renewal Day:
Our research did not find the creator or the origin of this day. There are many references to Renewal Day for certain events, activities and/or relationships. They are for all sorts of reasons and set on dates all over the calendar. Today is the only general Renewal Day, intended for any and all kinds of renewals.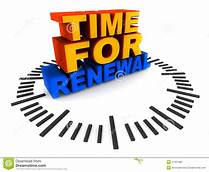 Star Wars Day
Date When Celebrated: Always on May 4th
It's all because of a play on words!
Star Wars Day is May the Fourth, because of a famous quote from the hugely popular science fiction series blockbuster is "May the Force (Fourth) be with you"
Great ways to Celebrate Star Wars Day:
Watch any of the great Star Wars movies
Better still, have a Star Wars marathon, and watch two or three (or 4) of them.
Get out your laser sword and practice for the next invasion from the Evil Empire.
Send a Star Wars day Ecard- of course, they have them!
Have a Star Wars costume party.
Learn some Star Wars Trivia, there's no shortage.
Some call this Day "Luke Skywalker Day".
---
Origin of Star Wars Day:
While we are so glad that this day exists, its creation was a fluke. In 2005, a German News Tv channel N24 interview erroneously translated this famous Star Wars quote. In German, "May the force be with you", was incorrectly interpreted as "We are with you on May 4th". We do believe, that if this error had not occurred, someone, somewhere would have created this day.
There are some references to this as "National" Star Wars Day. We found no record of a presidential or congressional proclamation.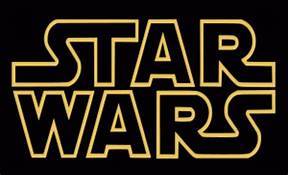 Space Day and International Space Day
Date When Celebrated: Always the first Friday in May
Space Day gives you the opportunity participate in the excitement and fascination of space. It's a topic of interest to millions, old and young alike. It's a topic as broad as the universe.
Former astronaut and Senator John Glenn expanded Space Day to International Space Day in 2001.
Originally started to get America's youth interested in math and science, Space Day focuses on creating an interest and awareness of all kinds of topics and issues related to space. This holiday caught on quickly and became wildly popular.
On this day all kinds of space-related organizations, groups, and agencies hold celebrations, demonstrations, and educational programs.
Don't miss the opportunity to celebrate Space Day.  Find an event near you and …go! Visit a science center or observatory. Get out your telescope and view the heavens. Watch television documentaries on space. Make this a fun day and create your own celebration with your kids or in the workplace. Teachers… don't miss creating a special lesson plan for today. The kids will love it.
Space Day was created by Lockheed Martin Corporation in 1997.  The goal was to motivate the youth of America to study math and science. This day was originally established as a one-day event. An exciting topic of interest to millions, Space Day became an annual event.
There are a number of other "Space Days" held on various dates by scientific groups and organizations interested in the subject of space.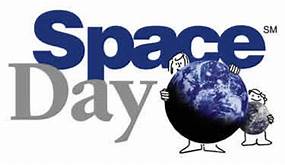 http://arcadiawindber.com/wp-content/uploads/2018/05/Whats-Happening-Clip-Art.jpg
172
330
Windber Arcadia
Windber Arcadia
2018-05-04 16:09:44
2018-05-07 15:52:53
What's Happening Today?