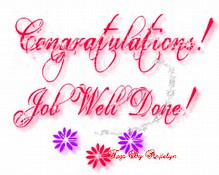 What a wonderful surprise to see so many people turn out for the July 19, 2017 shows of the 1977 Flood – A Windber Perspective film.  We were amazed to see so many at the 2pm showing, considering it was a work day.  And it was a great feeling to see so many interested about the history of this devastating flood.
The Arcadia has 694 seats and even though we had a few roped off to accommodate the film projector, there was not an open seat in the house at both showings, 2 pm and 7 pm.
Congrats to MediaXchange of Windber on a job well done!  We also want to thank all the media who supported this event through print, radio, and television coverage.
If you are still interested in purchasing a DVD, please contact Ginger at MediaXchange at 814-619-6115.
http://arcadiawindber.com/wp-content/uploads/2017/07/Congratulations.jpg
175
219
Windber Arcadia
Windber Arcadia
2017-07-21 14:57:55
2017-07-21 14:57:55
Way to go MediaXchange of Windber!