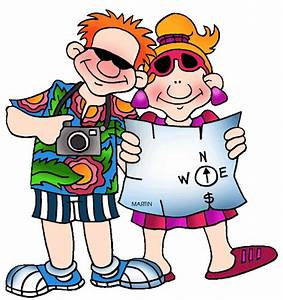 NATIONAL TOURISM DAY
Date When Celebrated: Always on May 7
Today is a great day to be a tourist. It's National Tourism Day! On this day, municipalities and tourism sites around the country to promote their area or region. Municipalities and entertainment venues big and small, use today to let people know about activities and events in their areas. They will often do so in a big way.
A great way to promote your area is to hold activities and events on this day. Ideally, make it a weekend, or a week-long celebration. Along with advertisements, offering discounts and other promotions will work well.
If you are a tourist venue, use this day to really spread the word on what you are all about. As a tourist, use today in search of a new, exciting, and interesting place to go. And, look for deals that may be offered today. Don't just browse and dream. Book your travel plans today!
---
Origin of National Tourism Day:
Our research did not find the creator or the origin of this day. Most likely, it was a tourist venue or a municipality seeking to promote themselves. The popularity of this day to these parties is self-evident.
This is referred to as a "National" day. However, we did not find any congressional records or presidential proclamations for this day.
---
ON THIS DAY IN HISTORY:
The first inaugural ball is held in honor of George Washington and his wife. (1789)
George Eastman patents the Box Camera. (1888)
The World's largest pearl (6.4kg.) was discovered in the Philippines. (1934)
Big band leader Glenn Miller records the "Chattanooga Choo Choo". (1941)
Germany signs an unconditional surrender at Rheims, France, ending WWII in Europe. (1945)
The Beatles last album is released- "Long and Winding Road". (1970)
http://arcadiawindber.com/wp-content/uploads/2018/05/Tourists-Clip-ARt.jpg
300
283
Windber Arcadia
Windber Arcadia
2018-05-07 16:01:19
2018-05-07 16:01:19
Today, We Celebrate....