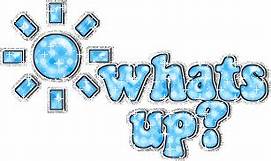 Hug Your Cat Day
Date When Celebrated: June 4
Today is Hug Your Cat Day. Go ahead and give your cat a big, furry hug.
Cat lovers can really get into this day. If you're a cat lover, you can really appreciate the warm, cozy feeling you get when you curl up on a couch or chair and hug your cat. The only problem is, your cat will most likely only allow a brief hug before sauntering away. If your cat is a true hugger, count your blessings.
Dog lovers…sorry, but hugging your dog will not suffice. If you are going to be "into" this day, you simply must hug a cat…your cat.
You don't have a cat? You can correct this today. The month of June is "Adopt a Cat Month".
---
The Origin of Hug Your Cat Day:
Our research did not find the creator or the origin of this day. We did extensive research, as there are several dates referenced for this special day. Unfortunately, we found no content or factual information.
Varying sources refer to this day on a number of dates in both May and June. June 4th is the most commonly noted date. In addition, June is National Adopt a Cat Month. So, it seems more logical to celebrate this day in June (rather than May)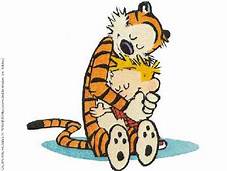 National Cheese Day
Date When Celebrated: June 4
Today is National Cheese Day. From breakfast to late night snack, this is a day to enjoy ample amounts of a wide variety of cheeses.
People around the world love cheeses. Americans consume on average around 31 pounds of cheese a year. We get to choose among a huge variety of flavors and textures.
Cheese is produced from pressed curds of milk. It has been a staple of our diets since ancient times, dating back as far back as 10,000 years ago. By the time of the Roman Empire, cheese had become widespread.
Depending upon who is counting, there is between 800 to 1,400 varieties of cheese to choose from, classified by taste and texture.. Unfortunately, many of these varieties are little known and hard to find. Even so, there is no shortage of varieties in the market. The flavor and texture of cheeses are influenced by temperature, aging process, and spices.
Did You Know? Cheese can be made from the milk of cows, goats, sheep and even buffalos.
It is a sheer pleasure to celebrate National Cheese Day. Eat lots of cheeses. From grilled cheese sandwiches to cheese soup and cheesecake, from American cheese to Brie, there's no shortage of cheese varieties and recipes. Holding a Cheese Tasting party is a great way to celebrate  National Cheese Day. Ps. Don't forget to pair it with some great wines!
The Cheesy Challenge: Eat cheese today at every meal, and with every snack. Most importantly, try a variety of cheese that you've never tasted before.
Related Days: National Cheese Lover's Day
---
The Origin of National Cheese Day:
Our research did not find the creator or the origin of this day. It does not appear to have been created too long ago, perhaps sometime since 2,000 A.D.
There is no presidential proclamation, nor any documentation from the U.S. Congress, to support this as a true "National" day.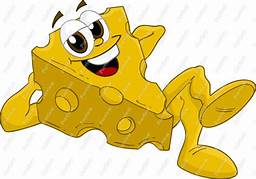 Old Maid's Day
Date When Celebrated: Always on  June 4th
Still haven't found "Mr. Right"? Are the years are beginning to pile up? Don't worry or fret. This day is for you. Old Maid's Day brings awareness to those of us who have not yet found (and caught) our soul mates.
Old Maid's Day exists to put into the spotlight all of the fair maidens who have yet to find their Prince Charming.
Ladies, celebrate Old Maids Day by getting out and getting noticed. Guys, open your eyes…. "Mrs. Right" may be right under your nose.
---
Origin of Old Maid Day:
The year was 1946 (or thereabouts). WWII was over, and millions of soldiers were returning home. There was a huge increase in marriages. Somewhere during this time, it was noted that there were plenty of Maidens waiting for the returning GIs. The ladies were not getting younger, as they awaited the return of their GI.
The long war had disrupted, and put on hold, many relationships. And, many GIs did not return home. Dances and socials were held to bring together returning soldiers and the many available, unmarried ladies. It is from this occurrence, that Old Maid's Day emerged.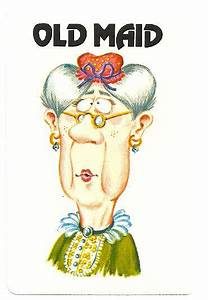 http://arcadiawindber.com/wp-content/uploads/2018/06/Whats-Up-Clip-Art.jpg
161
271
Windber Arcadia
Windber Arcadia
2018-06-04 16:49:21
2018-06-04 16:49:21
Today We Celebrate......