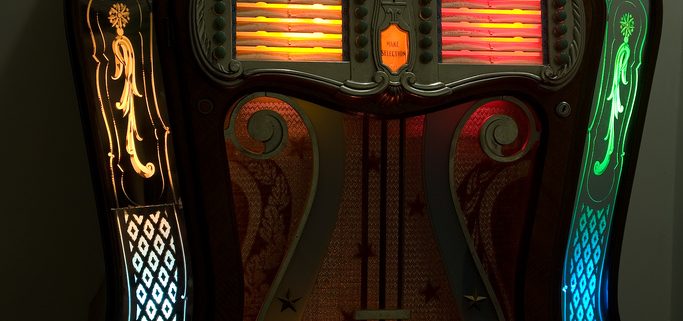 Thank You to all who participated in the Arcadia's Annual Fundraiser at Bill's Nostalgic Garage on November 4, 2017 at 7 pm.
Our Board Chairman, Bill Bahorik is kind enough to open up his garage each year so that we can hold this fundraiser.  When we say garage, we don't mean your typical garage.  This building is filled with tons of memorabilia.  From old time soda bottle machines from Coca Cola, Dr. Pepper and others, to a classic barber chair, to old fashioned gas pumps, to pinball machines, to classic diner booths and tables, to 50's Juke Boxes, the list goes on and on and on.  You really just have to see it to believe it!
Thank you also to those who participated in our auction.  Lucky bidders walked away with a 55 inch smart TV, Yeti coolers, wine baskets, a martini basket, an I pad mini, an Echo Show, and a German Cuckoo Clock.  Our Arcadia Guild members were also on hand to sell 50/50 chances, with the winner receiving $150.00.
Once again, thanks to all!  These fundraisers are very important to the Arcadia Theater – they help us with operating costs and for booking the shows here at the theater.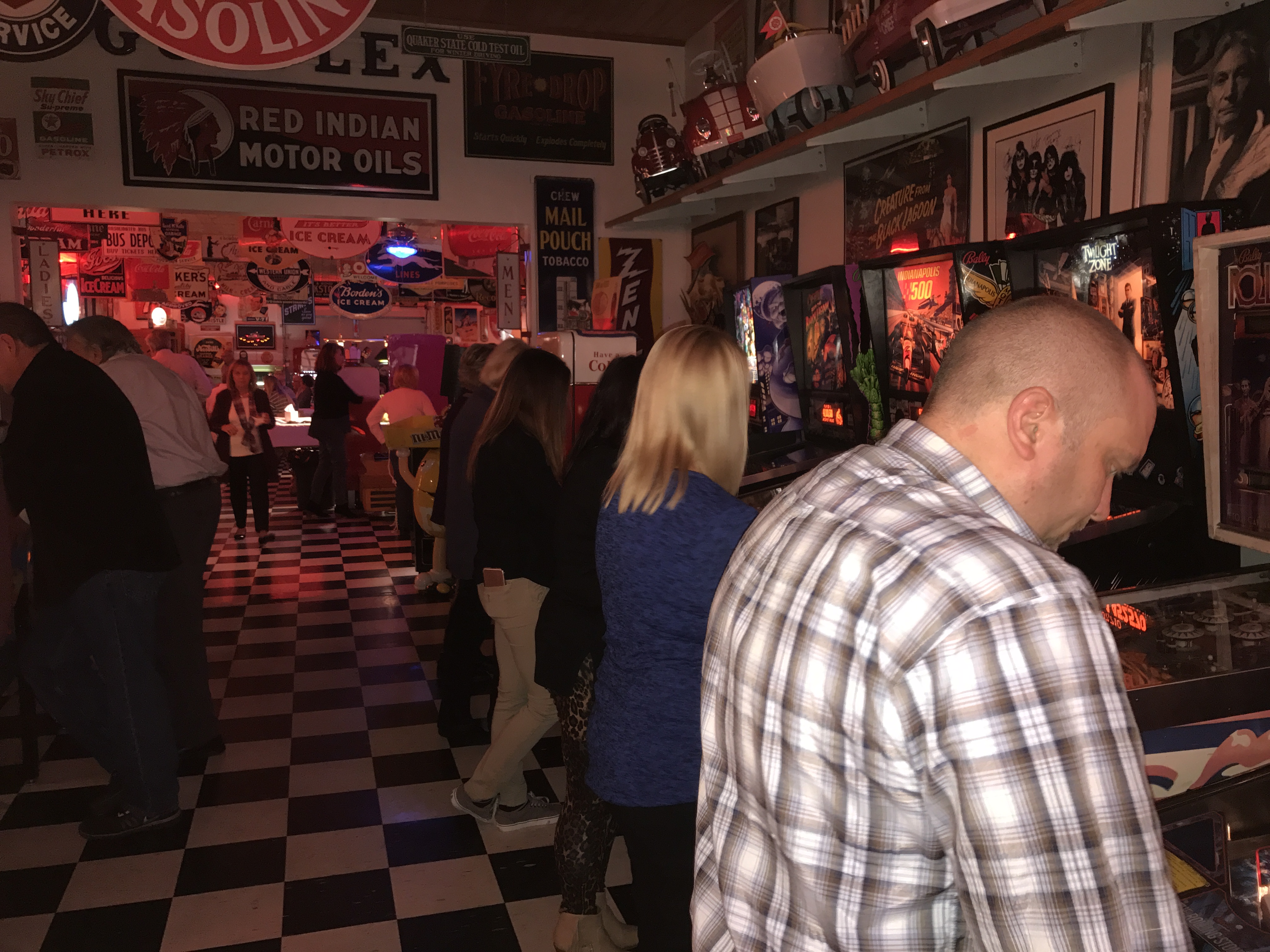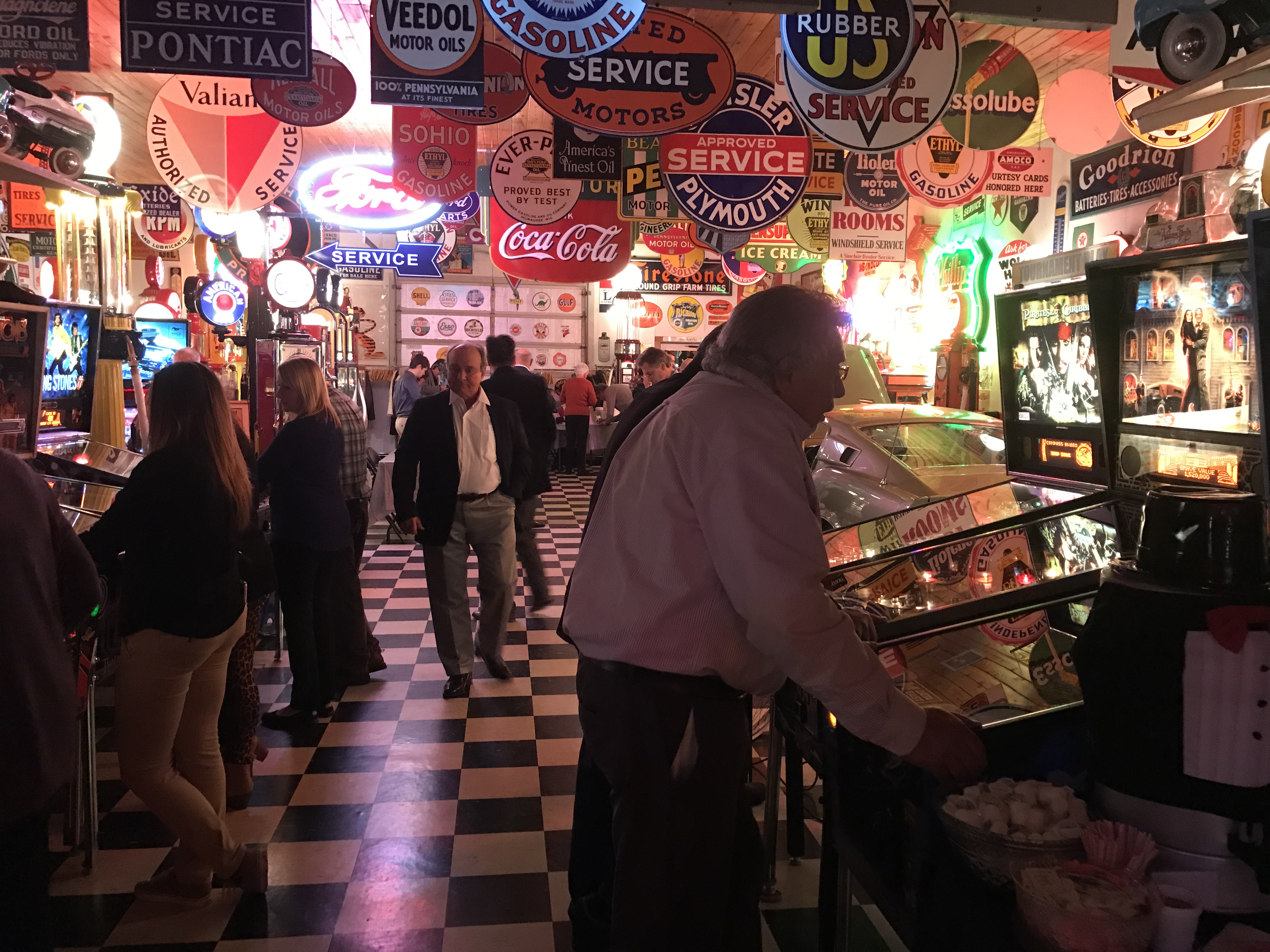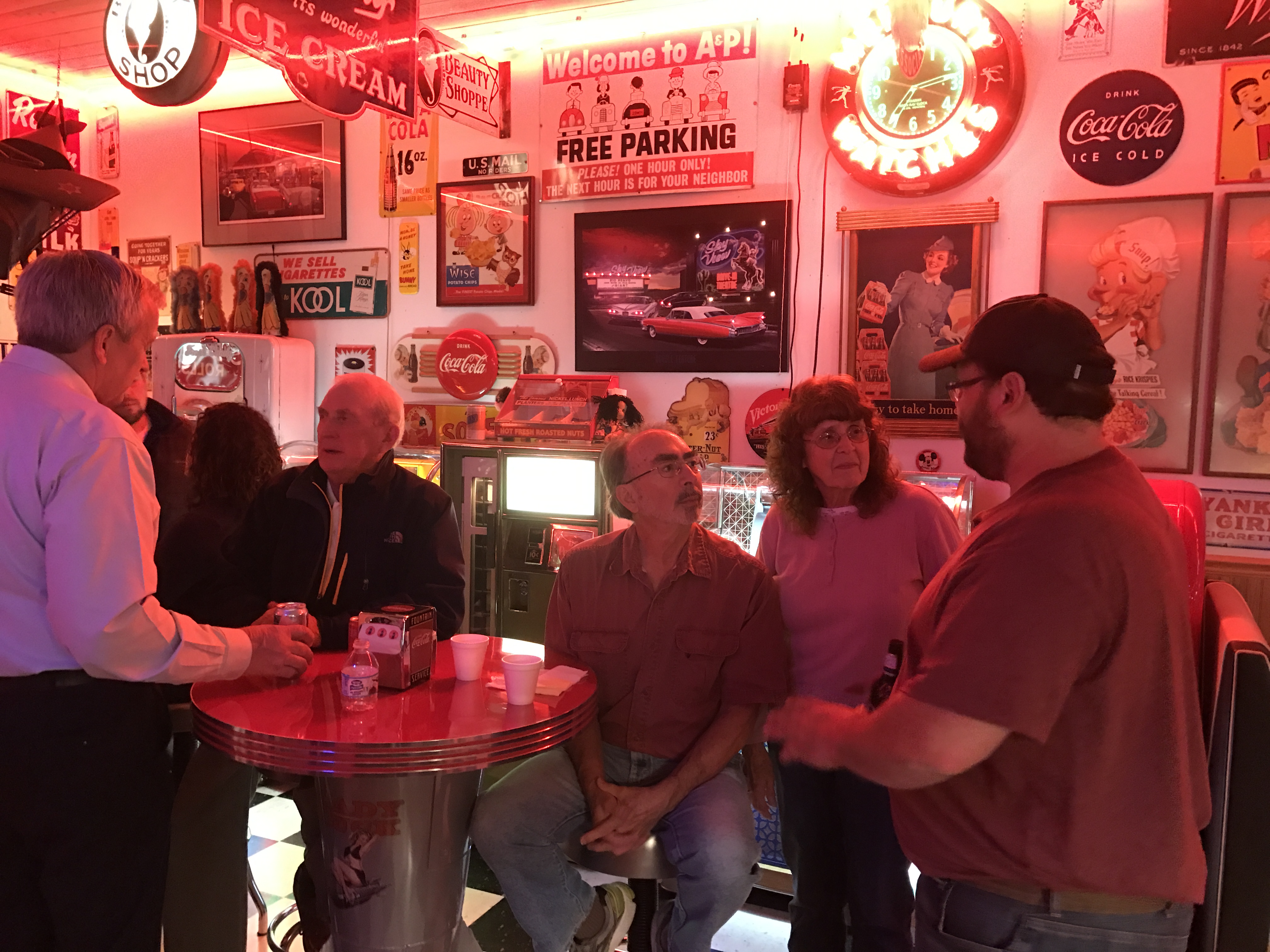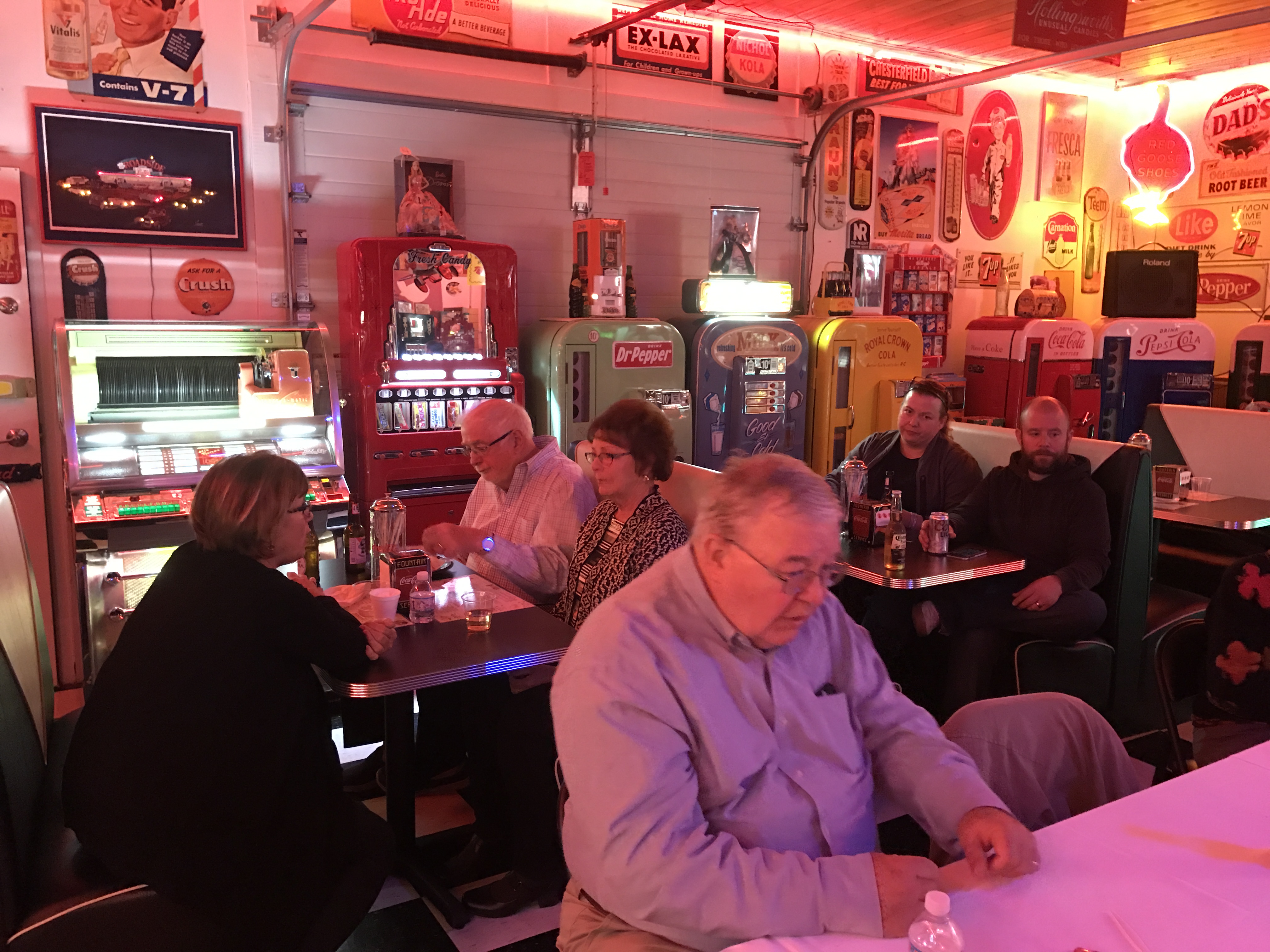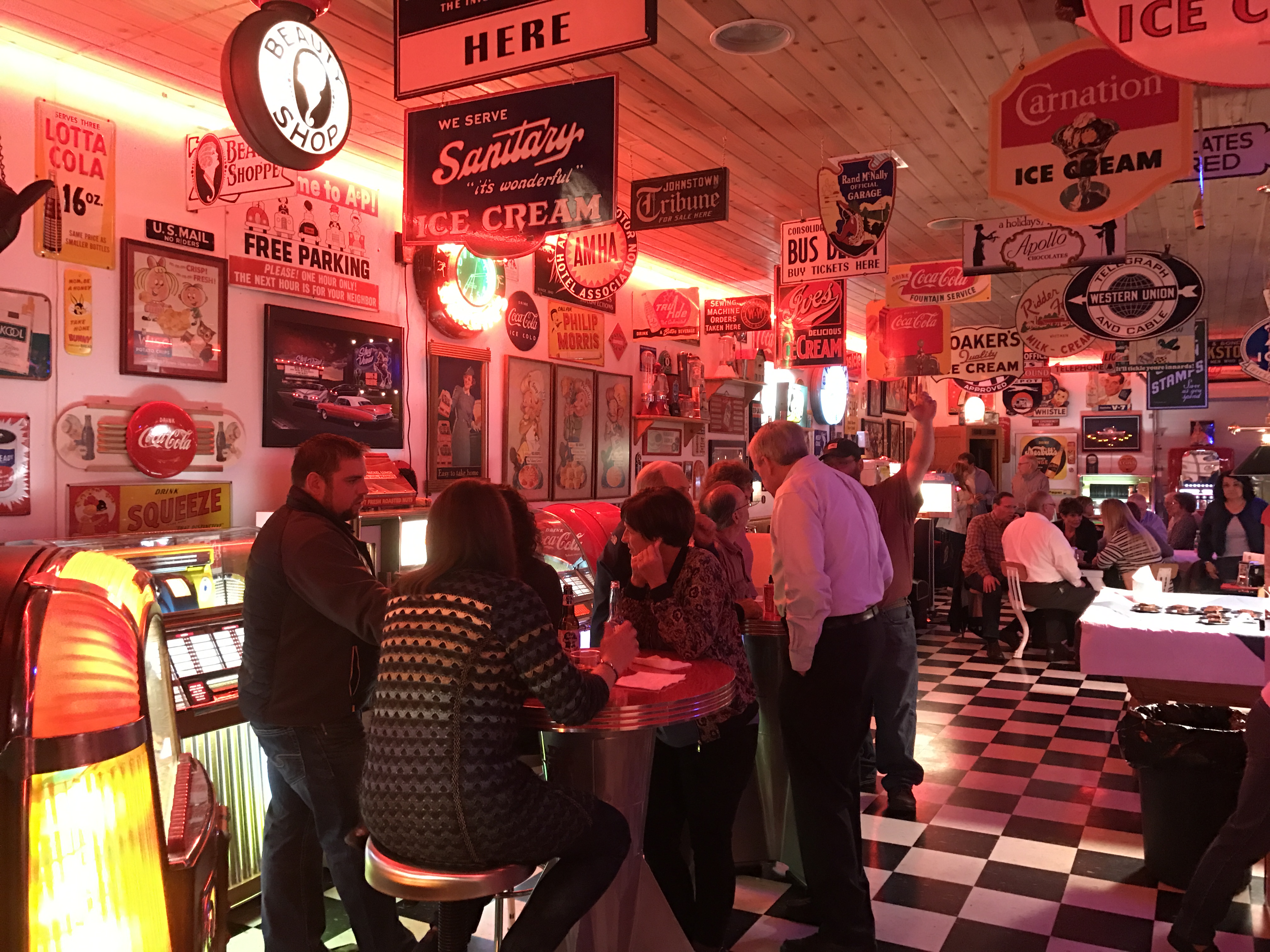 http://arcadiawindber.com/wp-content/uploads/2017/11/juke-box-wurlitzer.jpg
1024
683
Windber Arcadia
Windber Arcadia
2017-11-09 16:17:27
2017-11-09 16:37:30
We were Rocking Around the Clock!