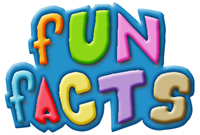 ON THIS DAY IN HISTORY…….
1770 – British explorer Captain James Cook first sights Australia
1775 – American Revolution begins – Lexington Common, shot "heard round the world"
1909 – Joan of Arc receives beatification by the Roman Catholic Church
1995 – Oklahoma City bombing – a truck bomb at Alfred P. Murrah Federal Building kills 168 & injures 500
2011 – Fidel Castro resigns from the Communist Party of Cuba's central committee after 45 years of holding the title.
LET'S CELEBRATE!!!!!!
NATIONAL GARLIC DAY
Date When Celebrated: Always April 19th
National Garlic Day promotes the many uses of Garlic. And, there certainly are many uses. It's a vegetable. It's a herb. It is used in recipes around the world. Garlic has been used medicinally for thousands of years. And, Garlic is believed to ward off evil spirits. About the only negative thing you can say about it is that it can negatively affect an otherwise romantic evening.
As a medicinal herb:
Phytochemicals in garlic are believed to provide protection against heart disease and cancer. Specifically, stomach and colorectal cancers.
Helps to fight off colds and flu.
Lowers blood cholesterol levels.
Reduces the buildup of plaque in arteries.
Used as a treatment for acne and warts.
Used for toothaches
Celebrate National Garlic Day by using it heavily in your meals and snacks today. Spend some time researching its medical benefits. You might find you are adding more garlic to your menu every day.
Did you know? We all have fears. As a matter of fact, there are so many phobias, that psychologists can hardly keep track of them all. Just so you are well informed, Alliumphobia is the fear of garlic
Origin of "National Garlic Day":
Our research did not find the creator or the origin of this day.
This is referred to as a "National" day. However, we did not find any congressional records or presidential proclamations for this day.
NATIONAL HIGH FIVE DAY
Date When Celebrated: April 19th
Gimme a high five. As a matter of fact, give everyone you see a High Five!
The "High Five" is a celebratory slapping of hands atop raised arms. It's been a standard for the celebration of sporting victories, special event, competitions, and many other activities for decades.
It's fun and easy to celebrate this special day. Give a High Five to everyone you see. This includes friends, family, passersby, and total strangers. The more high fives you give, the better.
BTW: It's okay to give a "Low Five" today. But, only after you've given the "High Five".
Origin of "National High Five Day":
The creation of this special day dates back to 2002. It was created by college students at the University of Virginia. Those students were Conor Lastowka from San Diego, California, Sam Miotke of Corvallis, Oregon, and Wynn Walent of New York City. They celebrated with lemonade and a profusion of High Fives.
Visit the National High Five Day website.
The act of giving a  "High Five", dates back to 1977, when it was first used during a Basketball game. Their congratulatory gesture caught on rapidly and has been popular ever since.
This is referred to as a "National" day. However, we did not find any congressional records or presidential proclamations for this day.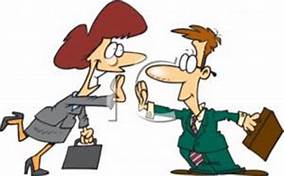 http://arcadiawindber.com/wp-content/uploads/2018/04/Fun-Facts-II.jpg
135
200
Windber Arcadia
Windber Arcadia
2018-04-19 14:59:55
2018-04-19 14:59:55
On this day in history.....and What do we celebrate today?