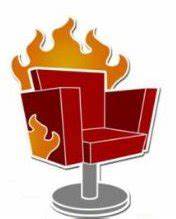 Still interested in coming to see THE HOTTEST SHOW of the season, "Hotel California" – The Music of the Eagles? 
We had a last minute cancellation for TWO really great seats in the 2nd Row, Left of the stage, Aisle Seats – C1 and C3.  Also, due to a cancellation, we also have ONE SINGLE SEAT in the Front Row, Center Stage – A106!
Some other SINGLES that are available – C105, Third Row -Center Stage.  R018 -Center Stage, T108 -Center Stage, W8 – Right Side of Stage, toward the back.  GG6 – Single balcony seat.
Due to the number of tickets ordered per patron, and the seats a row will accommodate – we always have some single seats left.
YOU WON'T WANT TO MISS THIS SHOW!  Call the Box Office ASAP at 814-467-9070, today through Friday.  Or to order quickly, click on the BUY TICKETS tab of this website.
http://arcadiawindber.com/wp-content/uploads/2018/10/Hot-Seat.jpg
219
176
Windber Arcadia
Windber Arcadia
2018-10-17 17:53:36
2018-10-17 17:53:36
Hot Seats Became Available for Hotel California!