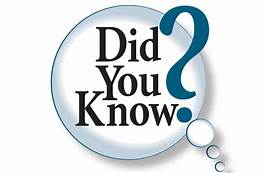 National Potato Chip Day (A day most can get behind!)
Date When Celebrated: Always March 14
National Potato Chip Day celebrates the ever popular potato chip. Potato Chips are America's #1 snack food. But, it's not just a snack food. Its the potato of choice for many lunchtime and dinner meals. Regular (or plain) potato chips are by far the most popular. Other popular flavors are barbecue, sour cream & onion, oil & vinegar, and ranch.
Did you Know? Potato chips were first made by Chef George Crum in Saratoga Springs, NY on August 24, 1853. Americans have been in love with them ever since.
Make your own potato chips! It's easy to do. The kids will love it, and so will you. Find out how.
Celebrating National Potato Chip Day is easy…. eat potato chips for meals and snacks.
Related Day: National Potato Day
---
Origin of "National Potato Chip Day":
Our research did not find the creator or the origin of this day. This day was most likely created by the snack food industry.
This is referred to as a "National" day. We did not find any congressional records or presidential proclamations for this day. If any snack food is truly a national day, the potato chip should be number one.

Learn About Butterflies Day
Date When Celebrated: Always March 14
Today is Learn About Butterflies Day. It is a fun day because everyone likes butterflies.
When we first heard about this special day, we thought…Oh, how cool! Butterflies are neat and fun to watch, flittering about the yard during the summer months.
But, then we thought: Why hold Learn About Butterflies Day in March? There's logic to this. As we approach summer, we get outdoors and become busy with all of the activities of summer. It's far better to do a little learning in the winter, so we are prepared to better appreciate these colorful, winged creatures, as they re-appear in our backyards.
In keeping with the spirit of this very special day, celebrate by learning a little more about the wide range of butterflies. Buy a Butterfly identification book, so you will know what butterflies inhabit your yard. Importantly, learn how to attract them to your yard. You can do this by planting flowers that they like.
---
Origin of "Learn About Butterflies Day":
Our research did not find the creator or the origin of this day. But, we did find lots of information about Butterflies.

National Pi Day
Date When Celebrated: Always March 14
National Pi Day celebrates Pi, a mathematical concept and a number that never ends….at least no one has found the end yet. Often, we round it off to 3.14. If you are a mathematician, this is your day. For National Pi Day is a celebration of mathematics. And, more specifically…. it celebrates "Pi".
Today is the birthday physicist Albert Einstein. Einstein was born on March 14, 1879. The date is also represented as 3.14. We strongly suspect some combination of these two facts is why someone created the day on March 14th. However, "Pi" was around long before Albert Einstein was born.
A Little Pi Day Trivia: On Pi Day 2004, Daniel Tammet recited 22,514 to digits.
---
Origin of "National Pi Day":
The U.S. House of Representatives passed a non-binding resolution (HRES 224),[5] recognizing March 14, 2009, as National Pi Day.
The day was created by Larry Shaw in 1989. The holiday was originally celebrated at the San Francisco Exploratorium, where Shaw worked as a physicist.
http://arcadiawindber.com/wp-content/uploads/2018/03/Did-You-Know.jpg
173
267
Windber Arcadia
Windber Arcadia
2018-03-14 14:46:41
2018-03-14 14:46:41
Do you know......today is.......