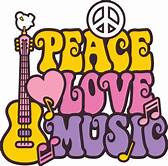 Our first show of the 2019 season is fast approaching – it's only three weeks away!  As of today, January 23 we have 42-floor seats available and 103 balcony seats, for a total of 145 seats available.
Keep in mind our advertising in the newspapers will soon begin with television and radio soon afterward.  That's when our phones really GO NUTS!
So get a jump on the rest of the public and get your seats NOW!  Call the Box Office, Monday through Friday from 10 am to 4 pm – 814-467-9070.  Or you can always order your tickets online.  Click on the BUY TICKETS tab, click on the date next to the Dream Concert and this will take you to a seating chart.  Review the available seats, pick yours, and then pay for them with a debit/credit card.  One final step is left, print out your confirmation sheet and bring it with you the night of the show!
Come and listen to great tribute music of the 60s  from groups like the Beach Boys, The Monkees, and Frankie Valli and the Four Seasons.  It's like three shows in one!
See you at the show!
http://arcadiawindber.com/wp-content/uploads/2019/01/Peace-Love-Music-Clip-Art.jpg
166
168
Windber Arcadia
Windber Arcadia
2019-01-23 18:29:52
2019-01-23 18:34:39
Counting Down to Our First Show of 2019!