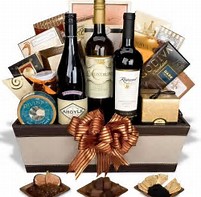 The Arcadia Guild had been selling chances to win a nice fleece blanket as well as a wine basket with some cash inside- perfect for those summer picnics.  They pulled the winning name on Sunday, June 18, 2017 – the last day of Windber's Miner's Day Festival.  We are happy to report that A. Holdsworth won the grand prize.
Thanks to all that purchased tickets!  Proceeds from the Arcadia Guild fundraising help support the theater for various improvements to the theater.
Once again, thanks for your support!  A special thanks to the Guild members for all of their hard work on their fundraising projects.
http://arcadiawindber.com/wp-content/uploads/2017/07/Wine-Basket-Clipart.jpg
197
201
Windber Arcadia
Windber Arcadia
2017-07-31 16:14:07
2017-07-31 16:14:07
Congratulations A. Holdsworth!!!!!!!