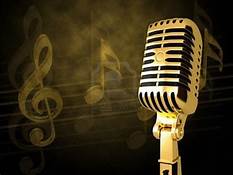 Calling all ladies and gentlemen to the Arcadia Theater on Saturday, April 28th at 7:30 pm to listen to the wonderful sounds of the big band era performed by the BoilerMaker Jazz Band.
A BIT OF MUSIC HISTORY:
In the twentieth century in the United States, each succeeding generation embraced its own immensely popular, rhythmically strong and rebellious musical forms which were either danced to or simply listened to for entertainment. At the turn of the century, it was Ragtime. Then in the post World War-I period the country entered the Jazz Age and Charlestoned its way through the Roaring Twenties until it was dashed back to reality by the market crash of 1929.
The country then groped for a new beat and found it in the music of the Big Bands led at first by Duke Ellington, Fletcher Henderson, Jimmie Lunceford, Glen Gray and Chick Webb and later by Tommy Dorsey, Glenn Miller, Artie Shaw, Woody Herman and, of course, Benny Goodman who's band defined the entire era thus earning him the arguable title of "King of Swing".
There were, of course, many dance-oriented big bands in the early 1930's even before the term Swing was ever used.  Many others in the tough early years of the Depression were laying the groundwork for this new music and even left a legacy of hundreds of recordings. What they had in common were good sidemen and outstanding arrangers.   They were geniuses at writing swinging charts in which the various sections of the orchestra interacted in highly original Jazz-oriented ways and which left plenty of room for improvised solos.
What these bands lacked at that time was the organization, cohesive power and drive needed to divert America's attention from its infatuation with sweet music in the early Depression years.   Now enter Benny Goodman, a successful studio and pit band musician formerly with Ben Pollack's orchestra. At the suggestion of John Hammond, Goodman led a recording group in 1934 with limited success. By 1935 he had a permanent band that was capable of generating considerable excitement and even landed a spot on a late night national radio show called Let's Dance. What separated Goodman's band from the other excellent bands of that year?  Goodman was a hard-driving perfectionist and a leader who demanded long rehearsals and exact musical technique while still allowing soloists room for individual expression.
Therefore, his bands didn't only swing like mad; they also possessed clean attack and perfect intonation.
So, come to the Arcadia and listen as the Boilermaker Jazz band recreate the music of Benny Goodman and his orchestra.  Tickets are ON SALE NOW!
Box Office hours are Monday through Friday from 10 am to 4 pm.  Or order online from this website.  Just click on the BUY TICKETS tab.
And so, we say goodnight, for now, all you wonderful listeners (readers in our case)!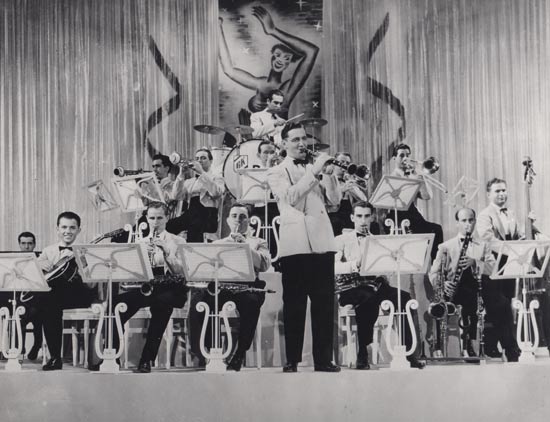 Benny Goodman and his band.
(Source – http://redhotjazz.com/bigbandessay.html)
http://arcadiawindber.com/wp-content/uploads/2018/04/Old-Time-Microphone-Clip-Art.jpg
175
233
Windber Arcadia
Windber Arcadia
2018-04-18 17:57:48
2018-04-18 17:59:32
Calling All Big Band Music Lovers....