Rick Alviti brought down the house last evening with his tribute show to Elvis – "The King of Rock and Roll".  
I'm sure that anyone at the show last night would agree that Rick is a TRUE professional.  It's no surprise that he had his own theater in Myrtle Beach, SC or had the privilege of performing for the Prime Minister of Malaysia.
From his onstage gestures to his spot on vocals, you would have thought you were watching Elvis himself!
Instead of just watching a concert, this was truly a performance.  Rick told jokes, came through the audience during several songs, threw teddy bears into the audience, and gave scarves to all those "special ladies" in the audience.  He even brought people onstage to help with the show!
You can always tell when our patrons like a show — they line up to purchase CDs, have them signed as well as take individual photos.
We've received such positive comments after the show and received several phone calls already today.  We are glad you enjoyed the show and hopefully, we can get Rick to come back again!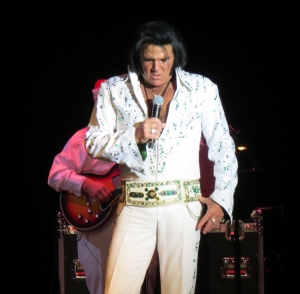 Rick Alviti on stage as Elvis. (Pictured Above)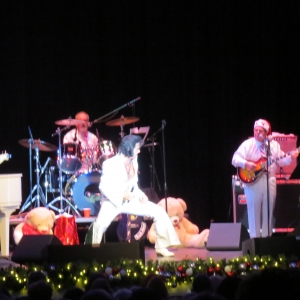 Rick "strutting his stuff". (Pictured Above)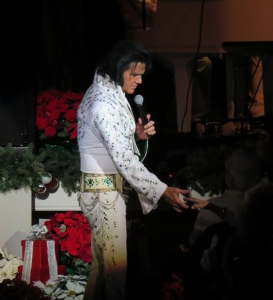 Rick holding hands with one of our patrons. (Pictured Above)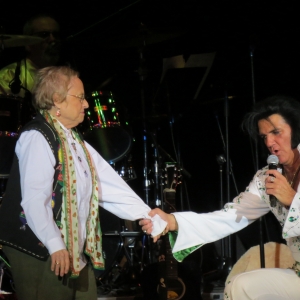 Rick with one of our patrons/box office staff, Theresa Smith.  He brought her onstage to serenade her. (Pictured Above)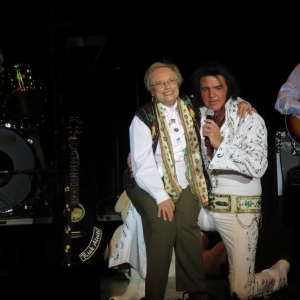 Theresa with Rick onstage. (Pictured Above)
http://arcadiawindber.com/wp-content/uploads/2018/12/Rick-Alviti-1.jpg
467
947
Windber Arcadia
Windber Arcadia
2018-12-13 20:18:12
2018-12-13 20:20:32
"All Shook UP" at the Arcadia last night!