Did you know that today is…….
Girl Scouts Day
Date When Celebrated : Always March 12
Girl Scout Day recognizes and celebrates the Girls Scouts of the USA(GSUSA). This date celebrates the creation of the first Girl Scout group on March 12, 1912.
Lady Olave Baden-Powell founded Girl Guides. The wife of Lord Baden-Powell (who created the Boy Scouts), she was born on February 22 (1889).
On March 12, 1912, Juliette Gordon Low started the first Girl Scout group in Savannah Georgia with 18 girls. The Girls Scouts became a national organization and were chartered by the U.S. Congress on March 16, 1950. Today, there are millions of girls involved with Girl Scouts.
Are you a cookie monster? Americans eagerly await the annual Girls Scout cookie drive. It teaches the girls valuable skills and generates income to support girl scouting activities. And, you get to munch on a variety of delicious cookies. Most people buy several boxes.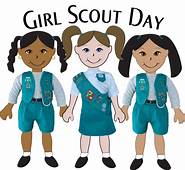 Plant a Flower Day
Date When Celebrated: Always March 12
Plant a Flower Day is a day to get a little dirt under your fingernails. Take a few minutes to plant a flower today.
Gardening is a great hobby. It's enjoyed by millions of people, old and young alike. Its a hobby that virtually everyone can participate in, regardless of age, and health. Senior citizens love it, as they can garden long after they give up other hobbies and sports.
Identifying the correct date for celebrating Plant a Flower Day has proved frustrating and a bit futile. As we researched this day, we found multiple dates in March and May for Plant a Flower Day. We found no content sites defining the day and no written documentation. No one claimed to be the creator of this day either.
Celebrate today by planting or transplanting any kind of plant. It can be done indoors, or weather permitting, outdoors.
---
Origin of "Plant a Flower Day":
Our research did not find the creator or the origin of this day. There is a reference to this day as celebrated on multiple dates across multiple months. We have posted this day on March 12th, as it is far the most common date referenced.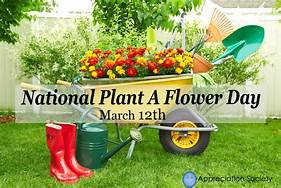 http://arcadiawindber.com/wp-content/uploads/2018/03/Question-Marks.jpg
176
232
Windber Arcadia
Windber Arcadia
2018-03-12 15:09:57
2018-03-12 15:09:57
A bit of trivia.......