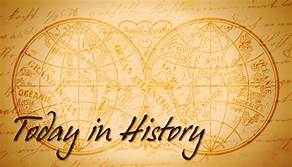 V-E DAY
Date When Observed: May 8
Victory in Europe Day (V-E Day) commemorates the end of fighting in Europe during World War II. After years of war, The Third Reich of Nazi Germany was defeated.  Millions of people were killed. Adolf Hitler, Germany's Dictator, had committed suicide in his bunker in Berlin.
The German Army ceased fighting on May 2, and formally surrendered unconditionally, on May 7th. The surrender of all German forces was arranged for May 8 at 11:01. The Allied countries planned to celebrate the victory and the cessation of hostilities.
Did you Know? The originally planned date for the celebration of V-E Day, was May 9th, 1945. But, journalists caught wind of the plans. So, the U.S. and Britain moved the date up by a day to May 8th. Russia kept to the originally planned date for May 9th. Russia still celebrates V-E Day on May 9th.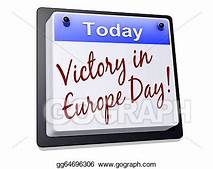 NATIONAL TEACHER'S DAY
Date When Celebrated:  Tuesday of the first full week of May
Everybody who does something good, important and valuable deserves a day in their honor. Teachers certainly are among the most deserving. This day honors those hard working, patient and understanding people whom we entrust our children to. Teachers mold our kids in a positive direction, affecting who they are and who they become. From Kindergarten through college, teachers are an important part of our children's lives.
So let's give 'em their due. If you happen to be a teacher reading this, we personally offer our thanks,. The future of America is in your hands.
There is not a lot on the net written about Teacher's Day. But, every Ecard site has a selection of cards for you to send. Take a quick minute and send one along.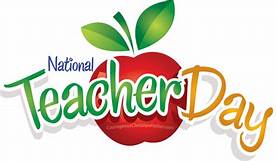 WORLD RED CROSS DAY AND WORLD RED CRESCENT DAY
Date When Celebrated: May 8
World Red Cross Day remembers and recognizes the efforts of National Red Cross and Red Crescent Societies worldwide. According to the Red Cross website, this day recognizes:
"Worldwide efforts to advocate for the relief of human suffering, whether from disease, famine, disaster, or war. On May 8, the American Red Cross puts special focus on our programs that keep children healthy and safe around the globe."
The Red Cross provides humanitarian efforts and disaster relief around the world, wherever it is needed. There are millions of Red Cross volunteers.
You can celebrate World Red Cross Day and World Red Crescent Day in a variety of ways:
Learn more about the Red Cross
Support Red Cross programs and efforts
Send a donation to the Red Cross
Donate blood today
Become a Red Cross volunteer
Thank Red Cross volunteers for their service.
---
Origin of World Red Cross Day:
World Red Cross and Red Crescent Day date back to1922. At that time, the Czechoslovakia Red Cross National Society proclaimed a three-day truce at Easter to promote peace. The goal is to recognize one day every year to advocate for the relief of human suffering from disease, and the humanity of seeing a world free from suffering due to war.
May 8th was chosen, as it is the birthday of Henry Dunant, the founder of the Red Cross.
Source: American Red Cross website.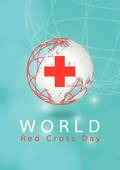 ON THIS DAY IN HISTORY
The U.S. Post Office is established. (1794)
V-E Day, Germany signs the unconditional surrender. (1945)
Mad Magazine hits the newsstands. (1952)
The World Health Organization announces that Smallpox has been eradicated worldwide. (1980)
http://arcadiawindber.com/wp-content/uploads/2018/05/Today-in-History-Clip-Art.jpg
167
292
Windber Arcadia
Windber Arcadia
2018-05-08 16:12:28
2018-05-08 16:13:09
On this Day.....